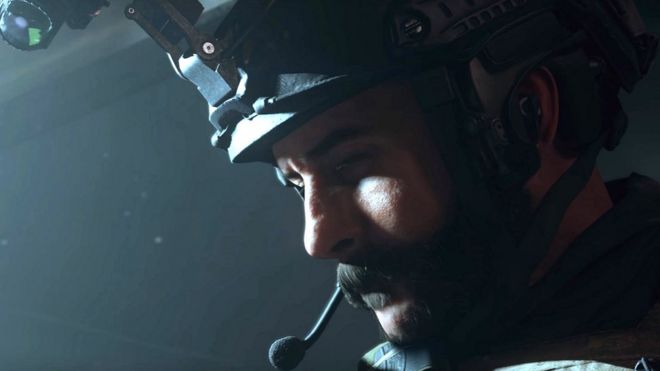 The latest Call Of Duty (CoD) game has been released, amid calls to boycott its publisher's products.
Call Of Duty: Modern Warfare is the sixteenth major title in the series, which is one of the best-selling games franchises of all time.
Activision Blizzard has faced criticism for punishing an e-sports competitor who voiced support for the Hong Kong protests at another game's event.
Some fans said they had cancelled their pre-orders of CoD as a consequence.
But industry watchers still expect the title to be one of the year's biggest earners.
"Call of Duty remains Activision's biggest AAA [large budget] game franchise and is key to the company's annual performance and overall commercial targets," said Piers Harding-Rolls, an analyst at the IHS Markit consultancy.
Anti-government protest
On 8 October, Chinese professional gamer Ng Wai Chung staged his protest during the Hearthstone Grandmasters tournament, which is run by the firm's Blizzard division.
The gamer, known as Blitzchung, put on a gas mask during a livestreamed interview and shouted: "Liberate Hong Kong, revolution of our age."
The company said he would be banned for 12 months for breaking tournament rules, which say players must not offend people or damage its image.
The gamer was also told he would not receive his prize money.
After experiencing a backlash from other gamers, the company partially reversed the decision, allowing Blitzchung to get the money and halving the duration of the ban.
But a bi-partisan group of US politicians subsequently wrote to Activision Blizzard's chief executive to express their "deep concern".
"Because your company is such a pillar of the gaming industry, your disappointing decision could have a chilling effect on gamers who seek to use their platform to promote human rights and basic freedoms," they wrote.